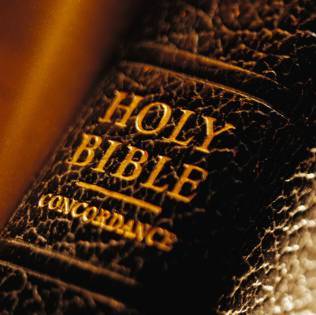 There is a false teaching circulating in America's churches today called Lordship Salvation. This false doctrine claims that a sinner cannot be saved unless a full surrender to Christ is made. The sinner is taught that he cannot be saved unless he is willing to give up his sins, stop fornicating, cease from lying, deny himself, and make a commitment to live for God.
The Bible says in Acts 15:1 that a group of heretics came down from Judea and taught that circumcision was mandatory for salvation. They were lying false prophets, teaching ANOTHER GOSPEL (2nd Corinthians 11:3-4).
Romans 4:5 plainly teaches that salvation is without works . . .
"But to him that worketh not, but believeth on him that justifieth the ungodly, his faith is counted for righteousness. Even as David also describeth the blessedness of the man, unto whom God imputeth righteousness without works."
A man's faith is COUNTED for righteousness. This is because Christ's righteousness is imputed (attributed) by God to us at the time of salvation. We are saved by Jesus' righteousness (2nd Corinthians 5:21; Matthew 6:33; Romans 10:3-4).
Lordship Salvation is a lie. A changed life is the FRUIT of genuine repentance; and not a part of the ROOT of saving faith. We give up our sins because we ARE saved; not to GET saved. Biblical salvation requires that a person simply acknowledge their guilt of sin before God (Romans 3:19) and believe on Jesus as the Christ, the Son of God, to be forgiven. Acts 10:43, "To him give all the prophets witness, that through his name whosoever believeth in him shall receive remission of sins." That is Biblical salvation.
If a person must give up all their sinful habits to be saved, then salvation has become extremely complicated and impossible. Jesus doesn't ask us to give up anything to be saved. Salvation is receiving, not giving. Eternal life is a free gift (Romans 5:15), freely offered (Romans 10:13) and freely received (Revelation 22:17).
There are numerous false prophets today who are teaching Lordship Salvation; namely, John MacArthur, Ray Comfort, Kirk Cameron, Paul Washer and Jack Chick. And there are many more. Since Satan couldn't burn our Bible, he is trying to corrupt the meaning of words. Lordship Salvation is based upon a wrong definition of the word, repentance. Biblical repentance simply means, "a change of mind." Lordship Salvationists have wrongly defined repentance as "a change of lifestyle." All of the corrupt modern Bibles are redefining words, which are producing a corrupt theology.
Satan's lie of Lordship Salvation is based upon modern perverted Bibles. Romans 10:9 in the NIV changes "the Lord Jesus Christ" to "Jesus is Lord." The NIV teaches Lordship Salvation. You don't make Jesus Lord; He is Lord! To be saved, you simply need to trust Jesus as your Savior. As you grow in grace, then He will work in your life and make the changes that are necessary. The changing part is God's part. Our part is only to believe on the Lord Jesus Christ (Acts 16:30-31). Salvation is the free gift of God, paid for by Jesus' precious literal blood (1st Peter 1:18-19). This is why we can simply believe on Jesus to be saved. John 1:12, "But as many as received him, to them gave he power to become the sons of God, even to them that believe on his name."
It's not what you're doing that gets you to Heaven; it's where you are looking. Look to Jesus! Isaiah 45:22, "Look unto me, and be ye saved, all the ends of the earth: for I am God, and there is none else."
Galatians 3:26, "For ye are all the children of God by faith in Christ Jesus."