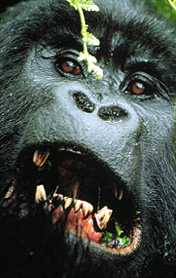 "The evolutionary establishment fears creation science, because evolution itself crumbles when challenged by evidence. In the 1970s and 1980s, hundreds of public debates were arranged between evolutionary scientists and creation scientists. The latter scored resounding victories, with the result that, today, few evolutionists will debate. Isaac Asimov, Stephen Jay Gould, and the late Carl Sagan, while highly critical of creationism, all declined to debate." —James Perloff, Tornado in a Junkyard (1999), p. 241.
---
THE VANISHING CASE FOR EVOLUTION
The best way to combat Evolution is not by refuting it; but rather, by simply teaching children the truth.
Can anyone, viewing a hummingbird in action and knowing that all its hundreds of organs are packed inside something the size of a marble, believe the myth that, way back, it originated when a lightning bolt hit some dirty seawater?
BEFORE

God calls evolutionists fools in Romans 1:22, "Professing themselves to be wise, they became fools."

AFTER
"For this they willingly are ignorant of, that by the word of God the heavens were of old..."
—2nd Peter 3:5
"Evolution became in a sense a scientific religion; almost all scientists have accepted it and many are prepared to bend their observations to fit in with it." —H. Lipson, "A Physicist Looks at Evolution," Physics Bulletin 31 (1980), p. 138
Jesus Created All Things (Colossians 1:16)
"Know ye that the LORD he is God: it is he that hath made us, and not we ourselves..."
—Psalm 100:3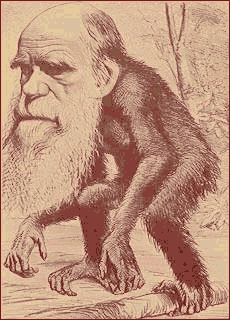 Pro-Creation Links
---
What One Famous Scientist Said About Evolution...
"One morning I woke up and something had happened in the night, and it struck me that I had been working on this [evolution] stuff for twenty years and there was not one thing I knew about it. That's quite a shock to learn that one can be so misled so long. Either there was something wrong with me or there was something wrong with evolutionary theory. Naturally, I know there is nothing wrong with me ..."
"[The] question is: Can you tell me anything you KNOW about Evolution? Any one thing? Any one thing that is true? I tried that question on the geology staff at the Field Museum of Natural History and the only answer I got was silence. I tried it on the members of the Evolutionary Morphology Seminar in the University of Chicago, a very prestigious body of Evolutionists, and all I got there was silence for a long time, and eventually one person said, "I do know one thing - it ought not to be taught in high school"."
—Part of a keynote address given at the American Museum of Natural History by Dr Colin Patterson (Senior Paleontologist, British Museum of Natural History, London) in 1981. Unpublished transcript.