Apostasy At Bob Jones University
By David J. Stewart | June 2018
One of the most important things that we do as Christians is to "earnestly contend for the faith which was once delivered unto the saints" (Jude 1:3b). Yet some ignorant Christians would say that Christians ought to love each other, and tolerate each other's differences, and not critique one another. If that is your attitude, you've got a hole in your head the size of the Grand Canyon. Yes, we should love one another, but not at the expense of THE TRUTH!!! God is a loving God, but first and foremost He is a holy God. Love without truth is apostasy! Truth without love is ineffective!

We read in the New Testament...

Galatians 5:13-16, "For, brethren, ye have been called unto liberty; only use not liberty for an occasion to the flesh, but by love serve one another. For all the law is fulfilled in one word, even in this; Thou shalt love thy neighbour as thyself. But if ye bite and devour one another, take heed that ye be not consumed one of another. This I say then, Walk in the Spirit, and ye shall not fulfil the lust of the flesh."

In the preceding passage of Scripture, the Apostle Paul is writing to the churches of Galatia. They have been infiltrated by a satanic cult, much like the Calvinist (aka, "Lordship Salvation") crowd today, who have invaded the churches. Paul is reminding the Galatian churches that desiring vain glory gained from associating with false prophets is a work of the flesh. This is what many churches are doing today, embracing ecumenical false prophets like Billy Graham and Ravi Zacharias. Other foolish churches, as Paul said, are embracing heretics like John MacArthur, a staunch 5-point Calvinist! Oh foolish Bob Jones crowd, who hath bewitched you that you should believe a lie?

Having said that, I am contending for the faith as did the apostle Paul. One stupid Baptist pastor scolded me for refuting heresy in a local church. That pastor is a coward, who is too timid and spineless to take a stand against apostasy. That same foolish pastor told his church congregation that he was saved out of a New International Version (NIV). Then he is not saved, because the Bible says we are born-again of "INCORRUPTIBLE SEED" (1st Peter 1:23). The NIV is corruptible seed!

In the churches of Galatia, a religious cult had convinced some of the church members that circumcision was required for salvation. When Paul got wind of it, he immediately wrote a letter of warning to them. Galatians 3:1-3, "O foolish Galatians, who hath bewitched you, that ye should not obey the truth, before whose eyes Jesus Christ hath been evidently set forth, crucified among you? This only would I learn of you, Received ye the Spirit by the works of the law, or by the hearing of faith? Are ye so foolish? having begun in the Spirit, are ye now made perfect by the flesh?"

I love that phrase... "THE HEARING OF FAITH"! That is the simplicity that is in Jesus Christ. If you BELIEVE the Glad Tidings (Good News, or Gospel) when you hear it, you are immediately saved and sealed by God's Holy Spirit. That is how people get saved. You don't ADD circumcision, lordship, commitment, following, serving, water baptism, sacraments, nor anything else to the Gospel, lest you corrupt it into a plan of damnation! BJU sinfully supports the modern Alexandrian-based Bible perversions, which propagate ANOTHER GOSPEL! BJU has gone downhill fast in recent decades.

"There's not one real Bible teacher in the world who's not an evangelist! Because God doesn't send a bundle of truth, and later on send a bundle of commandments; God attaches His commandments to His truth. And There's not one single real evangelist in the world who's not a Bible teacher, because they come in a package!" —Dr. Jack Hyles, a quote from the life-changing MP3 sermon, "Man Shall Live By Every Word" (1986).
Dr. Jack Hyles (1926-2001) believed that the King James Bible is inspired. The following quote is taken from his excellent book, The Need for an Every-Word Bible, page 54...

"I'm tired of colleges and universities advertising that they use the King James Bible. Tell the whole story! Tell everyone that you do not believe that it is inspired word for word." —Dr. Jack Hyles
How Bob Jones University Betrays the Holy Bible!
When one church becomes doctrinally corrupted, it hurts only that single congregation; but when a Bible college or theological seminary becomes corrupted, it poisons thousands of churches!!! That is why I am so outspoken against the heresy at BJU, because they deny the verbal inspiration of the Word of God today. BJU is AWOL from the battle of the ages over the Holy Bible...

"God has a special rebuke, again and again and again in the Bible, toward those people who keep their neutrality in the work of God!" —SOURCE: Dr. Jack Hyles, a quote from the great MP3 sermon, "Where Were You In The Battle?"
How Bob Jones University And Their Graduates Help Damn People To Hell With False Bibles!!!
The students, staff and alumni of Bob Jones University are pulling on the same rope as the Devil, by helping to spread the corruptible seed of the modern PERversions of God's Word. Don't waste your time trying to reason with them, they are as arrogant as Jehovah's Witnesses. They are fools! God only authored ONE SACRED BOOK, yet Bob Jones has the insane mindset that there are multiple English Bibles! Common sense exposes them as idiots.
A Typical Day In Class At Bob Jones University (think for yourself, your friends could be wrong)
THE BALLAD OF A BIBLE CORRECTOR (shame on Bob Jones University 4 betraying God's Word)
The Apostasy Of Bob Jones University! (yuppie-type superficial phonies selling out to Satan!)
The Ungodly Harvest Baptist Church On The Island Of Guam!
END
---
Calling Christians to Biblical Christianity. Christians must have discernment in all areas of life in this end time of deception, realizing also that American leadership of both political parties are leading us into the New World Order of the coming antichrist. Do not be conformed to this world; Romans 12:2. Expose the deeds of darkness; Ephesians 5:11, "And have no fellowship with the unfruitful works of darkness, but rather reprove them." —J.C. Ryle

February 06, 2015
9:39 AM - Mind Blowing Apostasy
Author of 'A Call To Discernment'
Back when I was a senior in high school in the late 60's two preacher kids I knew were preparing to enroll in Bob Jones University. Their code of conduct was so strict I wouldn't even have gone there at the time. Now BJU like most other "Christian" institutions have reversed course and are taking the politically correct broad way to destruction. BJU's 100,000 watt FM radio station was sold to a neocon talk network years ago. They used to broadcast easy listening music, fundamental Christian messages, and ONLY traditional sacred music. The remnant of genuine Bible believers grow fewer each day.

HOMOSEXUALS PERFORM AT BOB JONES UNIVERSITY
The music drift continues in 'fundamentalism' as Bob Jones University, under new head Steve Pettit, hosted the men's music group Cantus for their Artist Series, Jan. 27, 2015. I called the school because I have friends and family that attend BJU, but no one would talk to me and my call has not been returned. Cantus' web site contains information about the performers. Tenor Zachary Colby says the person he most admires is Oprah Winfrey. Tenor Blake Morgan said that his idea of a great evening is 'sunsets and craft beer' and he is 'a huge fan of vocal jazz.' Tenor Aaron Humble is a homosexual who commutes from Minneapolis, where he works, to Seattle, where his 'husband' lives with their two cats. Tenor Shahzore Shah lives in Saint Paul with his 'husband," and his most admired living person is Thich Nhat Nanh, a Zen Buddhist master."

LARGE "EVANGELICAL" CHURCH CHANGES STANCE ON "HOMOSEXUAL CHRISTIANS"
The large GracePointe Church near Nashville has changed its stance on "gay Christianity." After country music star Carrie Underwood, who attends GracePointe, spoke in favor of "gay marriage" in 2012, the pastor led the church in a three-year process of "listening on the topic of sexual orientation and identity." Though the issue has been settled in Scripture for thousands of years and Bible-believing churches since the apostles have universally treated homosexuality as a sin to be repented of, the very modern senior pastor Stan Mitchell has led GracePointe to accept homosexuals into "the full privileges of membership," including "being able to serve in leadership."

More details:
http://www.wayoflife.org/friday_church_news/16_06.php

BJU A Bastion of Bible Christianity?:
http://www.rapidnet.com/~jbeard/bdm/Psychology/bju/fundam.htm

LGBT Support Group at Bob Jones University
Bob Jones University, a Christian institution notorious for their controversial fundamentalist views, now has a new LGBT support group on campus, KLTV reports. David Diachenko, a Bob Jones alumnus, recently created BJUnity, a support organization for the LGBT community. Diachenko said he felt compelled when, after coming out himself as gay, he received numerous messages from BJU students and graduates who were struggling with their sexual orientation at a university that takes the Bible as the absolute word of God. [Just what Bible are they using? It sure isn't God's Word.]

More http://www.huffingtonpost.com/2012/06/22/bob-jones-university-lgbt-support_n_1619086.html

Labels: apostasy, churches, homosexual, university

SOURCE: http://calltodiscernment.blogspot.com/2015/02/mind-blowing-apostasy.html
END
---
Why 'Harvest Baptist Church' On Guam Really
Discourages Me As a Caring and Humble Christian!
They Just Don't Care!!!
By David J. Stewart | December 2019
Our churches have gone to ruin in America, because of today's apostate Bible colleges, who have turned Christianity into a den of thieves—A BUSINESS! Keep in mind that the men who had turned the temple into a business weren't stealing from people. That is not why Jesus called them "thieves." They had turned God's house into a BUSINESS, just like 99% of churches and Bible colleges today! So pardon me friends if I seem peeved about all this, and the racket of Bible college today. Some of these colleges bilk young people of $30,000 per year and more for room and board, in Jesus' name, paying 6-digit salaries to their college executives. It is DISGUSTING!!!

Since Harvest Baptist Church sanctions their pastor's poor behavior and heresy, I have a Biblical right to expose them as heretics (Titus 1:10-13; Ephesians 5:11). Not being perfect is one thing, but rejecting THE TRUTH and not wanting to be perfect is another thing entirely. I sincerely tried to help them as a friend in Christ, but the former immature senior pastor of Harvest Baptist Church coldly told me in 2017 to "Go elsewhere" when I humbly begged to return to church services, and asked for his help with my broken life; so here I am on the internet instead, telling THE TRUTH!!! I went elsewhere jerko! Merry Christmas Harvest 2019! Love Ya'll. Somebody needs to care! These are perilous times, and the one place in the world that ought to care, a New Testament church, doesn't give a damn!

I have humbly offered on multiple occasions to make peace with HBC, simply pleading to come back to church; but until then, Lord willing, I want the world to know that Harvest in its present apostate condition is no place to attend church. If I mean nothing to them, then they don't really care about anybody, just their clique of snobs who affect their paycheck! I haven't had a church family since 2014, because of Harvest's snobby and unforgiving attitude. God knows my heart, that I sincerely want to make peace with them, but I tried in 2017 three times and they refused, now they need to take the initiative. Clearly, their pastors don't care, otherwise I would have heard from them. Where dwelleth the love of God? The Bob Jones camp are the enemies of the Lord, promoting corruptible seed. All I have done is tell THE TRUTH!

John 13:35, "By this shall all men know that ye are my disciples, if ye have love one to another." I apologize to the world for the horrible behavior of us Christians today, who are the main reason millions of people won't go to church anymore! In my case, they won't let me go to church. Praise God anyhow!
"The Lord gave the word: great was the company
of those that published it." —Psalms 68:11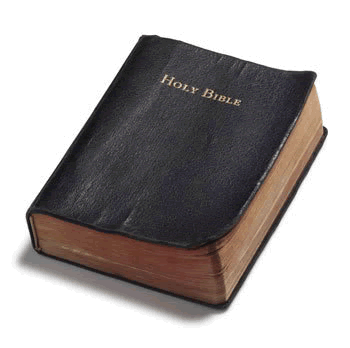 "How sweet are thy words unto my taste! yea,
sweeter than honey to my mouth!" —Psalms 119:103
3rd John 1:8, "We therefore ought to receive such, that we might be fellowhelpers to the truth."
---
John 8:32 and 36, "And ye shall know the truth, and the truth shall make
you free ... If the Son therefore shall make you free, ye shall be free indeed."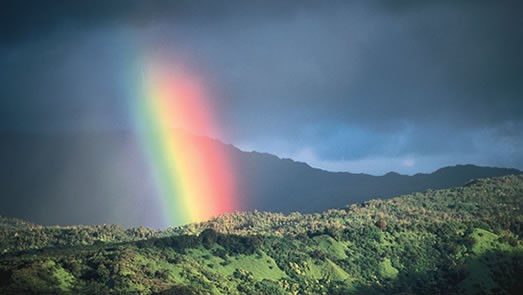 Always Have A Pure Heart...
I Peter 1:22, "Seeing ye have purified your souls in obeying the truth through the Spirit unto
unfeigned love of the brethren, see that ye love one another with a pure heart fervently."
How Permanent Is Your Salvation?
(an excellent MP3 sermon by Pastor Hank Lindstrom, 1940-2008)

Luke 19:10, "For the Son of man is come to seek and to save that which was lost."

"The mark of the child of God is that he loves everybody!"
(a quote from Pastor Jack Hyles' classic MP3 sermon, "FORGIVENESS")

---