How to Treat Different Types of Church Members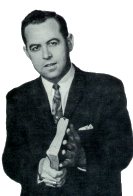 by Pastor Jack Hyles (1926-2001)


(Loyal Pastor of First Baptist Church of Hammond, Indiana for over 42 years)
---
Table Of Contents
Treatment of Those With Whom You Disagree
Treatment of the Fallen
Treatment of the Weak
Treatment of the Heartbroken

Pastors who leave churches because of problems, find the same problems welcoming them on the front porch of their new pastorate.

Pastors who leave churches because of disgruntled members, will find those same members waiting for them at the door of their new church.

Pastors who leave churches because of an enemy, will find that same enemy is a member of the church where they are going.

One cannot run from problems concerning human relationships. These problems must not be avoided or evaded; they must be solved. Life is composed of a series of human relationships. Much of one's success in life depends upon the proper handling of these relationships and the proper priorities concerning them.

Whether we like it or not, we must relate to people who are weaker than we are. Whether we like it or not, we must learn to relate to people who are stronger than we are. Whether we like it or not, we must learn to relate to our enemies, to the fallen, to the tormentor and to the tempter. All of these are found in every church, and the members of every church must learn to face them properly if we are to reach a lost world.

I have preached all over this great nation. I have delivered over 45,500 sermons. I have found that God's people are basically the same everywhere. Every little group of us is a microcosm of all of us, and each of us must learn to live peaceably with the rest of us. To that end, I give you this book and my heart.

—Jack Hyles

---
More Life Changing Sermons by Dr. Jack Hyles:
Do you know for sure that if you died today, you would go to Heaven? You can know!
Click Here to find out how!
"I am an old-fashioned preacher of the old-time religion, that has warmed this
cold world's heart for two thousand years." —Billy SUNDAY
"Nobody can love God who doesn't love sinners!"
(a quote by Dr. Jack Hyles classic MP3 sermon, "The Happiest Man" (happiest is the man who will not impute sin to others!)
Soulwinning.info | Recent Articles
If you believe what the Bible teaches, attend a church that teaches the Bible!
Another Gospel Which Is Not Another (a red-hot MP3 by Dr. Curtis Hutson exposing Lordship Salvation)
---
John 8:32 and 36, "And ye shall know the truth, and the truth shall make you free ...
If the Son therefore shall make you free, ye shall be free indeed."
Jesus Came to Save Sinners | You Need HIS RIGHTEOUSNESS!